The Heroic Journey
Delivery : Digital Download Immediately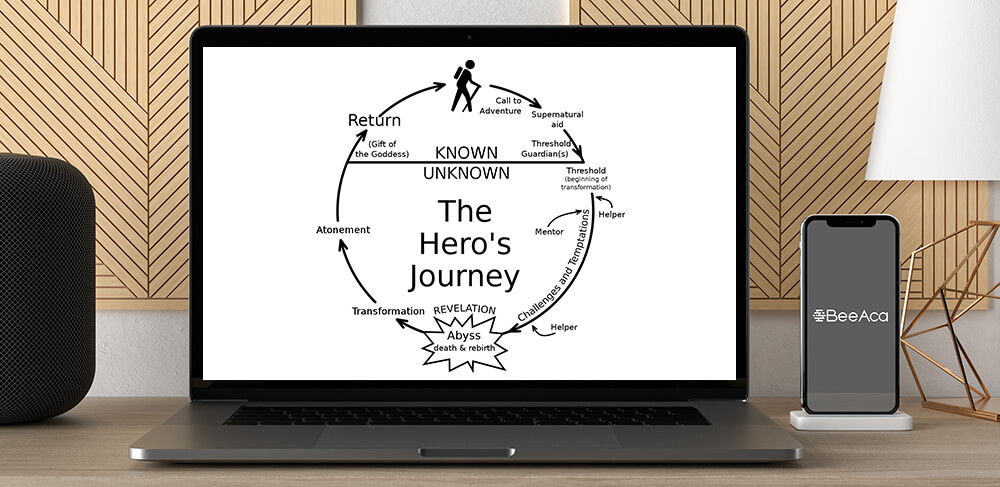 The Heroic Journey of Humanity and You
Salepage : The Heroic Journey of Humanity and You
Archive : The Heroic Journey of Humanity and You
Course Download Size :
Week 1: A Fresh Look at Our World in Transition, March 24th
In this first week, Duane will invite you to take a fascinating journey of discovery into the question of the "life stage" of the human family. With a clearer understanding of where the human community is in its development, we can see how we fit into that process. We will also look at our personal journey to discover the most important forces in our rites of passage. You will have the opportunity to:
See how your personal path of discovery offers important insights and gifts for the larger human family
Experience renewed hope in recognizing how humanity is in a stage of development
Awaken forgiveness and compassion for humanity's "failures" and realize the "gifts" of living in today's turbulent world
Gain an overview of our current global trends, challenges and opportunities and what they mean for your life
Week 2: Recognizing Your Heroic Journey, March 31st
One of the human family's universal stories is that of the "hero's journey," which moves through three stages: from separation to initiation to return. Where are we on this journey and how does it fit within our lives? You will have the opportunity to:
Discover how your personal heroic journey fits into the larger story of humanity
Develop a heightened sense of peace and ease about your "initiations"
Deepen your understanding of the freedoms and responsibilities that come with maturity
Week 3: We Are Waking Up to a New Level of Conscious Capacity, April 7th
According to scientists, our core potential as a species is contained within our name, homo sapiens sapiens. To be "sapient" is "to know." Therefore, we are the species that "knows that it knows." We have a unique ability to pay attention and be conscious of ourselves. This week we ask, both personally and collectively, how we are doing in developing our capacity for paying attention. You will have the opportunity to:
Explore how you can bring the empowering capacity of a reflective consciousness into your personal life
Consider what the awakening of our collective consciousness would look like and how it could make a difference in our lives
Learn to powerfully reflect on your own life and see your "story" through a new lens
Week 4: We Are Both Biological and Cosmic Beings, April 14th
Drawing from new insights from the frontiers of science, we will ask: Are we no more than our physical bodies in a universe comprised almost entirely of inert matter and empty space? Or, is the universe itself a living system, and how do we deeply connect with the aliveness of a living universe? In Week 4, you will have the opportunity to:
Discover how we are already sustained within a living universe
Recognize that we each are a unique body of light, love, music and knowing
Understand how consciously evolving is central to human nature
Explore how our life story changes when we feel we belong within a living universe
Week 5: Telling the Story of the Human Journey and Our Own Journey, April 21st
In this session, we will integrate the four narratives about the human journey and delve into what this means for our personal lives and overall humanity. When we put these four deep stories together, how do they make sense for each of us? In Week 5, you will have the opportunity to:
Deepen your own life story and see how it connects with our changing world
Awaken to your life's journey and the new path that is possible for our species
Discover common themes for creating a future of sustainable prosperity

Week 6: Discovering Your "Near Gifts" and "True Gifts," April 28th
What are your greatest gifts? This week we will dig beneath our social façades and everyday challenges in order to explore our "true gifts" or the most authentic talents that we can bring to our life journey. During this important week, you will have the opportunity to:
Identify your "near gifts" – the things you're pretty good at doing and likely how you've made your living
Discover or freshly reclaim your "true gifts" – those things that awaken your heart and enthusiasm for life
Discover how you can express your greatest creativity and give your deepest gifts to humanity during this pivotal time
Gain confidence in co-creating a promising future
Week 7: Envisioning the Story of Your Life, May 5th
Now, we bring it all together where we consciously, creatively – and courageously – design our own life journey. What is your "heroic journey" as you connect with your deepest self and with future generations? In this final session, you will:
Explore the legacy that you want to leave for future generations
Develop a unique beacon of possibility for your life and know how your "true gifts" contribute to this new world
Identify the next steps and commitments you want to make towards transforming the world, both personally and collectively
In collaboration with other course participants, clarify a co-creative vision for our future
Bonus Session #1
Shifting Our Identities: From National to Global Citizens, April 9th
The time has come for us to expand the boundaries of our identities, and learn to live by our deeper connections that cross borders and ethnicities.In this special call with global leadership expert Mark Gerzon, we will explore how we can raise the level of our collective leadership, increasing both our global intelligence (mind) and our planetary empathy (heart) in order to a give birth to a just and sustainable civilization.
Mark Gerzon is one of the key architects of the field of global leadership and an experienced facilitator in high-conflict zones. He has advised a wide variety of organizations including the US Congress, multinational corporations and UNDP. The author of numerous books, including Leading through Conflict, he is currently serving as UN advisor on leadership in conflict-torn countries in Africa and Asia. He is also designing an interactive, awareness-raising workshop "The Global Citizen Journey" based on his most recent book Global Citizens. Learn more at: www.markgerzon.com
Bonus Session #2
The Power of Partnership: Building Bridges across Great Divides, April 16th
Visionary and inspiring youth leader, Ocean Robbins, will share with us the power of partnership and authentic leadership, as well as forge the crucial link between personal development and social transformation. A younger leader with an old soul, Ocean will call on us to live in integrity with our values by learning how to build healing bridges across historic divides. This is one empowering session you won't want to miss!
In 1990, at age 16, Ocean Robbins was founder of Youth for Environmental Sanity (YES!), which he directed for 20 years. He has spoken to numerous groups and facilitated hundreds of gatherings for leaders from 65+ nations. Author of The Power of Partnership and Choices for Our Future, Ocean has served as board member for many organizations including Friends of the Earth and EarthSave. He is a 2008 recipient of the Freedom's Flame Award and of the national Jefferson Award for Outstanding Public Service by an Individual 35 Years or Younger. Ocean and his wife Michele are the parents of River and Bodhi Robbins, identical twin boys born in 2001. Learn more at www.oceanrobbins.com
Bonus Session #3
Humanity's Journey of Transformation and Your Exceptional Role, April 23rd
Join us for a special call with renowned scholar, author and philosopher Jean Houston as we explore humanity's journey of transformation and how it relates to you. Jean will share how we have now come to the stage where we must partner with Creation in the deepest expression of ourselves and in the restoration of the biosphere – and build a whole new type of culture. The real work of humanity begins now. Delve into a new knowledge of the cosmos, cross-cultural understanding, and the potential for new evolutionary direction on this exciting call!
Dr. Jean Houston is a pioneer, scholar and researcher in human capacities. She is the author of numerous books and the founder of a cross-cultural mythic and spiritual studies program—dedicated to empowering change agents and people around the world by teaching history, philosophy, the new physics, psychology, anthropology, myth, and the many dimensions of our human potential. She is also the founder of training programs in social artistry which enables leaders to extend their own development so as to more adequately deal with the social challenges of today's world. Her specialty is in the development and application of multiple methods of increasing physical and mental skills, learning and creativity. Learn more at Jean's website: www.jeanhouston.com
Readmore: Metaphysical & Self Help