The Hollywood Method – Accent Reduction School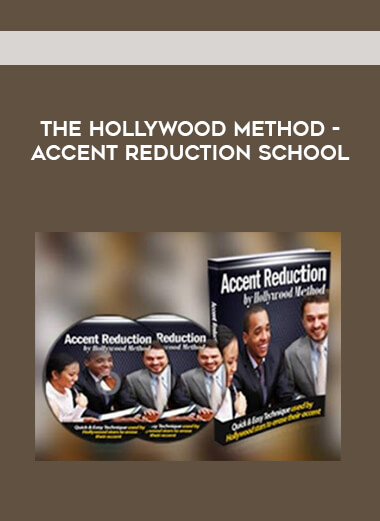 Salepage : The Hollywood Method – Accent Reduction School

Why Your Foreign Accent Is A BIG Liability
Sadly, in today's society, if you speak with an accent, you will be treated differently.
Research demonstrates that a foreign accent can:
Trigger negative stereotypes
Cause unfair bias and social isolation
Lead to inequality in hiring decisions, promotions, salaries and benefits
Make you seem less intelligent, unfriendly and less credible
Make you feel like an outsider who "does not fit in"
Regretfully, if you speak with an accent, you have likely experienced these kinds of bias.
Our specialist's totally unique teaching method is unlike anything else available and has already helped individuals and corporations around the world – from Canada to China, the US to the Philippines, including:
HSBC BANK
Douglas College
SUCCESS Vancouver
Vancouver School Board
Burnaby School Board
Big Foot Entertainment (The Philippines)
P&B Packaging (China)
Qingdao P&B Co., Ltd.