The Lotte Berk Method – Basic Essentials, Hip Hugger Abs, Muscle Eats Fat, High Round Assets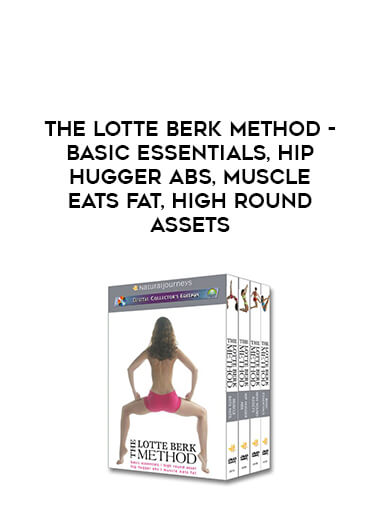 Salepage : The Lotte Berk Method – Basic Essentials, Hip Hugger Abs, Muscle Eats Fat, High Round Assets

The Lotte Berk Method has been called the ultimate body transformation system. For over three decades this no-nonsense, results oriented fitness method has been available exclusively at Lotte Berk Method studios in Manhattan and Bridgehampton, New York. A best-selling book and hundreds of articles have featured and praised these special exercises, but now for the very first time, the world famous Lotte Berk Method is available in a series of effective home video workouts. Former school teacher and tax lobbyist Lydia Bach developed the Method while training with Russian dancer Lotte Berk at her Rehabilitative Exercise studio in London. The Lotte Berk Method combines elements from modern & classical dance, orthopedic back exercises, and Hatha yoga into a highly sensual and satisfying fitness system.
The Lotte Berk Method is a low-impact, extraordinarily effective program that firms, lengthens and shapes muscles to their optimal form! Its system of concentrated movements and deep muscle conditioning was designed to make each woman get her best body – miraculously fast. The Lotte Berk Method will make you feel great and help you discover a new level of confidence and vitality.
This easy-to-follow set of exercises will introduce you to the basic movements of the Lotte Berk Method. You will enjoy warm-up exercises and stretches followed by concentrated exercises to work the thighs, abdominals and seat. Step-by-step instructions for proper form and body alignment will help you get the most from the exercises. You will feel new strength and increased flexibility after your first Lotte Berk Method workout!