The Science of Superhuman Strength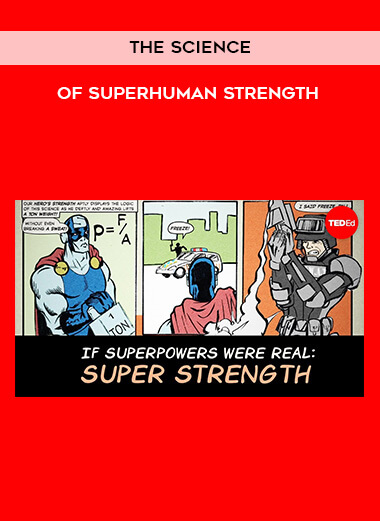 Salepage : The Science of Superhuman Strength

On Sunday night, Bob Renning was driving on a highway near Minneapolis when he spotted a 2006 Chevy Trailblazer enveloped in fire and smoke on the side of the road.
He got out of his car and could see the trapped driver, Mike Johannes, who was kicking the door and struggling to escape with no luck.
As adrenaline began coursing through his body, Renning tried another approach: prying the door frame open with his bare hands.
"I still don't know how I did this, but I managed to get my fingers in behind the door frame along the top, and just started pulling until the glass shattered," he told "CBS This Morning."
Renning's crazy superhuman strength is the kind of stunt you'd only see in the movies. While it occasionally happens in real life, hysterical strength, as it's known, is not acknowledged by medical science because there isn't any research to back it up. It's impossible — and would be unethical –to replicate the environment that encourages this behavior in order to conduct a study in a lab.
So how then do you explain why Renning was able to tear a door off a car or why young girls are capable of lifting a tractor or a automobile to save Dad's life?
It turns out, thanks to the biological "fight or flight" response, humans are quite capable of grand superhero gestures in times of extreme duress. Hysterical strength is the result of an overactive hypothalamus, a tiny section of the brain that maintains the body's physiological balance, such as body temperature and stress levels. The hypothalamus is directly linked to the adrenal gland, which release the hormone, adrenaline.
Some scientists theorize that — as with brains — humans only use a fraction of their muscle power on a regular basis. "When adrenaline is pumped into our circulation, blood is shunted away from our guts (who needs to digest food during a fearful situation, anyway?) and to our muscles," explains neuroscientist and science writer Jordan Gaines Lewis on her blog. "This, in turn, means more oxygen gets to our muscles. "
Additionally, adrenaline helps to convert stored energy in the body. "The combination of increased oxygen and energy levels strengthens our muscles beyond normal levels," she explains.
According to Scientific American spontaneous superhuman strength may also be a result of analgesia, or the inability to feel pain. It's a physiological response that's certainly critical for anyone needing to lift 3,000 tons of steel