The Sergio Guard by Sergio Hernandez (FF)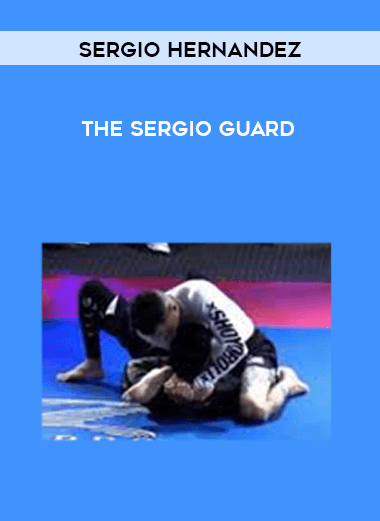 Salepage : The Sergio Guard by Sergio Hernandez (FF)

The Sergio Guard presented by Sergio Hernandez and Grappling Lifestyle;
Hi! My name is Sergio Hernandez. I am a BJJ Black Belt under Master Baret Yoshida.  I am also an artist and I have tried to express that creativity through my Jiu-Jitsu as well. I have found some unorthodox solutions to common problems in BJJ that I would like to share with you in this course.
My Sergio guard is a reverse guard game that I use from open guard, reverse close guard, and the bottom of side control to set up sweeps and my unique submission position. 
My side crucifix is a variation of my instructor Baret Yoshida's crucifix and has a number of available submissions including arm bars, shoulder locks and chokes.
This is a system I used at the Black Belt level of both Gi and no-gi competition in major tournaments  as well as  Super fights.
Many of my opponents strategies have been to avoid going to top of side control against me. Because of this, and the fact that many students struggle at finding solutions for the bottom of side control, made me really want to put this course together.