The Ultimate Yogi Full set with Ebooks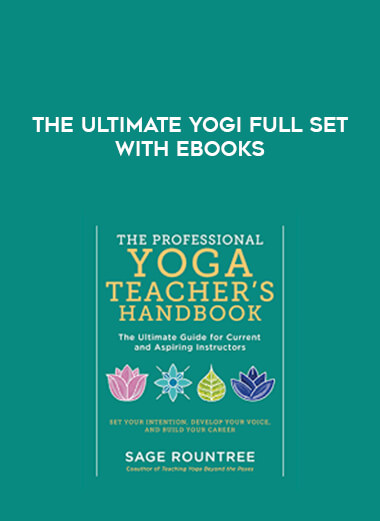 Salepage : The Ultimate Yogi Full set with Ebooks
108 Days to a Better You
The Ultimate Yogi is the most comprehensive yoga DVD set on the market. Renowned yoga instructor, Travis Eliot will take you to your physical limits and beyond on this 108-Day Journey.
Each of the 14 thematic yoga classes are comprised of creative sequences that will challenge the expert and encourage the beginner.
The Ultimate Yogi is MORE than just a fitness program, it is a transformational experience guaranteed to improve your quality of life.
Take The 108 Days Challenge
12 DISCS, 14 x 60-MINUTE THEMATIC CLASSES
Practices include Crosstrain, Cardio, Strength, Flexibility, Balance, Detox, Vitality, HardCORE, Yin, Gentle, Mountain Pose, Pranayama, Meditation & Sun Salutations
PROGRAM GUIDE
A complete class-by-class summary of the Ultimate Yogi 108-day program.
108-DAY PROGRAM CALENDAR
The Program Calendar will guide you through the entire program on a day by day basis.
COMMON SENSE FOOD GUIDELINE
Natural unprocessed foods are part of the Ultimate Yogi lifestyle. Every 36 days you are encouraged to participate in a 3-day cleanse including vegan, raw food and juice feast.
TRACK YOUR PROGRESS
Take your before and after pictures to track your progress and we guarantee on day 108 you won't be disappointment.
BONUS: ULTIMATE YOGI SHORT FILM