The Yin House Handbook – Setting Up A Tomb By Way of San He Feng Shui by Hung Hin Cheong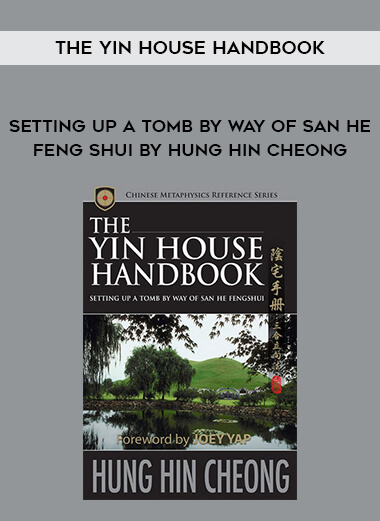 Salepage : The Yin House Handbook – Setting Up A Tomb By Way of San He Feng Shui by Hung Hin Cheong

Feng Shui for Burial: A Practical Guide
Whereas Yang House Feng Shui impacts primarily the inhabitants of the property in issue, Yin House Feng Shui has broader implications. A funeral, good or unpleasant, will have an influence on numerous generations. With its reappraisal of age-old procedures, this book provides a hands-on tutorial on how to set up a tomb utilizing San He Feng Shui. Without abandoning the underlying principle, the methods and procedures presented here are tailored to the modern context for current application.
What You'll Discover
The significance of doing Yin House Feng Shui for burial
Learn how to analyze tomb facing by personalizing it to your date of birth.
What are the common features near burial sites, and what are their effects?
The exact Date Selection procedure required to carry out the burial event successfully.
Highlights from the Chapter
Part One: The Feng Shui of Burial
Investigate the relationship between funerals and the impact on the deceased's descendants.
Part Two: Creating a Facing
Discusses the establishment of the tomb direction.
Part Three: Customizing the Facing
Explore the key to personalize the tomb's face based on compatibilities based on date of birth.
Part Four: Supplementary Information
Investigate the qualities, both good and negative, that are typically seen near a tomb.
Part 5: Picking a Date
Examine the most important aspect of burial – selecting the appropriate date.