Todd Falcone – Cracking The Code To Success In Network Marketing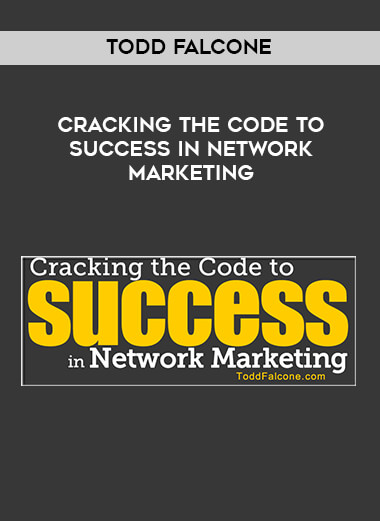 Salepage : Todd Falcone – Cracking The Code To Success In Network Marketing

The Cracking the Code to Success training event is intended for people who are already active in network marketing or who wish to get started in this industry and want to ensure their success.
Todd Falcone, one of the best presenters and trainers in the network marketing industry, will provide you with a complete day of world-class instruction. Todd has spent the last 25 years in network marketing and has taught hundreds of thousands of people how to thrive in network marketing all around the world.
Todd Falcone is a network marketing specialist who can assist you in better understanding what it takes to succeed. You will leave this event feeling more confident, more skilled, and assured that you can achieve great success as a network marketing entrepreneur.
You will be learning from one of the most experienced network marketing trainers in the world, who will share his personal network marketing tactics for success.