Tom Barlow – The Art of Drilling BJJ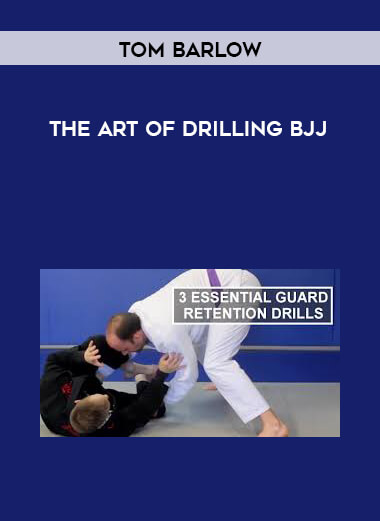 Salepage : Tom Barlow – The Art of Drilling BJJ

The Art Of Drilling
Drilling is one of the fastest ways to improve your Jiu Jitsu.
With over 75 drills, this two-part instructional cover all the guard passing and guard attack drills youll ever need.
Each instructional is broken down into different sections covering drills related to a specific topic such as Closed Guard Passing or De La Riva Sweeps.
Check out the video below taken from the instructional that covers three essential X Pass drills and how to combine them.
https://youtu.be/4SQbYVu7VLM
Heres another sample video that covers three favourite Guard recovery drills X and when to use them.
https://youtu.be/4SQbYVu7VLM
Also included is PDF – Performance Drilling – Discover How To Drill Like A Jiu Jitsu
World Champion
Tom the mighty Barlow Barlow has been active in the UK BJJ scene and the international competitive jiu jitsu circuit for more than a decade. He received his black belt in 2011 from Braulio Estima, and has trained all over the world with greats like Eric Paulson, Andre Galvao, Rafa and Gui Mendes, and Otavio Sousa, among others.
Tom has been very successful in competitive BJJ as well. He is a three-time No-Gi World Champion at featherweight, European Champion, and has competed in a number of professional, submission-only events like the Polaris Pro and Tuff you also might recognise him as a recurring commentator for Polaris.
Tom teaches regular seminars around the U.K. and Europe. An excellent competitor and athlete, he has made the transition to coach and professor remarkably well, and manages to balance his needs as an athlete against his students needs with ease. Chelsea and Tom have taught a number of tandem seminars, and attendees regularly comment on the quality of instruction and depth of insight received during the seminar.