Tony Cecchine – Show Vs Go (3 DVD-rip)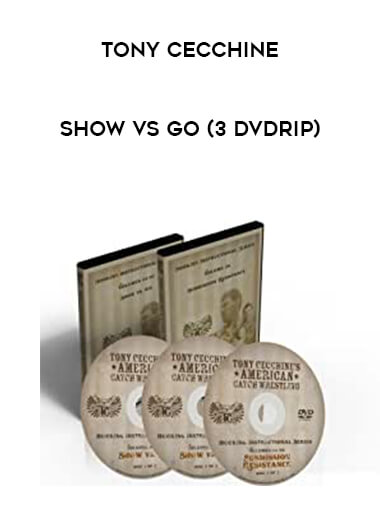 Salepage : Tony Cecchine – Show Vs Go (3 DVD-rip)

Tony Cecchine's American Catch Wrestling series is a must-have for submission grapplers and other groundfighting practitioners. In this series, you'll learn the difference between "show holds" (submission grips that allow room and are readily reversed against a seasoned opponent) and "go holds," or genuine hooks designed to leave your opponent with little possibility of escape.
Many instructional DVDs on the market now teach holds that are just not effective. In this groundbreaking series, I explain why they won't work, teach you how to fight them, and provide adjustments to transform these show holds into powerful hooks and concession holds. I break down the nuances that enable each technique to work, and teach how to apply those characteristics while avoiding often taught faults, from the Americana (top wrist lock) to the kimura (double wrist lock) to the nelson series to the achilles lock and heel hook. Not only that, but I demonstrate how simple it is to fight these holds.
"Submission Resistance," the third disc, comprises workouts and drills aimed to toughen you up to submit. This DVD teaches you how to train your body to endure typical submission grips, whether it's strengthening the achilles or ankles or bulking up the shoulder girdle.