TOPIK 1 Exam Preparation Course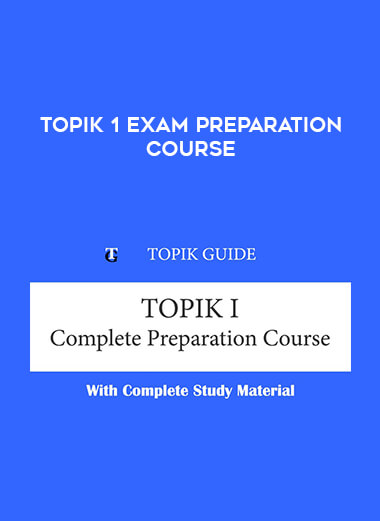 Salepage : TOPIK 1 Exam Preparation Course

Korean 1, 2, 3
Korean 1, 2, 3 is a course created specifically for all students who want to learn elementary Korean. This curriculum is made for beginners who don't know or know a little Hangul. The main purpose of our course is to help students:
Understand Korean and Korean culture

Hold simple conversations daily

Achieve a high score on the TOPIK1 exam
Existing online lectures lack clarity when teaching vocabulary and grammar components. To supplement these factors we made our lectures as if it was an offline class. Each lecture gives time for students to speak out loud and practice their speaking skills with the instructors.
Another main component we implemented in the curriculum is "Korean Culture". Through this course, we envision teaching our students to not only be able to speak the language but to also be able to live and adapt to Korea's society.
What you should expect from this course
Our course is made up of 10 units (66 high-quality online lectures). There is no textbook for this course, but there is a downloadable worksheet provided for each lecture. Not only does the worksheet allow students to improve their writing skills but it also helps students become self-directed learners.
Our curriculum is taught by two instructors:
Professor Hyeran Park (Korean)
Ph.D. at Konkuk University
Korean Language Instructor at Konkuk University's Language Institute
Thảo Linh (Vietnamese)
Vietnamese student studying in Korea
Passed the TOPIK II exam