Trade Hull – Algo Trading Course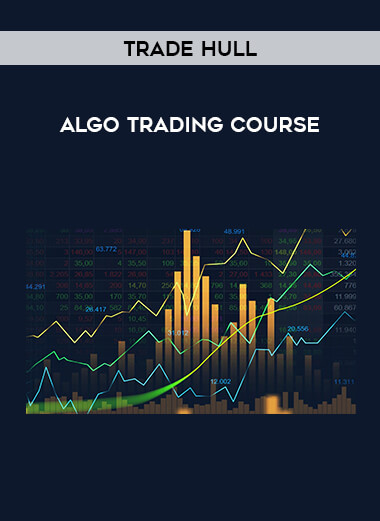 Salepage : Trade Hull – Algo Trading Course

Algorithmic trading is a term known by many names – automated trading system, black box trading, algo-trading, and quantitative trading. It is a system of trading that makes use of computers preprogrammed with specific trading instructions, also known as algorithm, for these computers to carry out in response to the stock market.
Trade processes, such as buying and selling bonds, futures, and stocks, are therefore carried out by these computers, allowing the traders utilizing them to buy and sell shares in huge amounts and in speeds that is supposedly impossible for humans. The algorithms that these computers run on are based from historical output out of a encoded strategy once simulated on a set of historical data.
A trader would normally call a broker or participate in the stock exchange pit in order buy and sell financial instruments – for example, Trader A follows a principle of buying 100 shares of a stock of certain companies whenever he notices that within 40-60 days such companies rose higher than their average past trends of let us say, 150 to 200 days.
To engage in algorithmic trading, however, requires more than grabbing from an IT firm a software for one to engage in algorithmic trading – one cannot simply jump into a plane to somewhere without even knowing where that somewhere is.
It is for this reason this audiobook is narrated – to make sure that anybody who picks this audiobook, including beginners in the field of algo-trading and those who know near to zero and are still grasping terminologies, fully understand what they are in for.
This audiobook, however, goes beyond this standard flow – each chapter ends with a summary, and at the same time listeners will get to read snippets of fact and certain case studies. These glimpses to various aspects and practical applications of algorithmic trading will hopefully aid them to fully grasp the entirety of the phenomenon that is algorithmic trading.