Trauma Interview Series
Delivery : Digital Download Immediately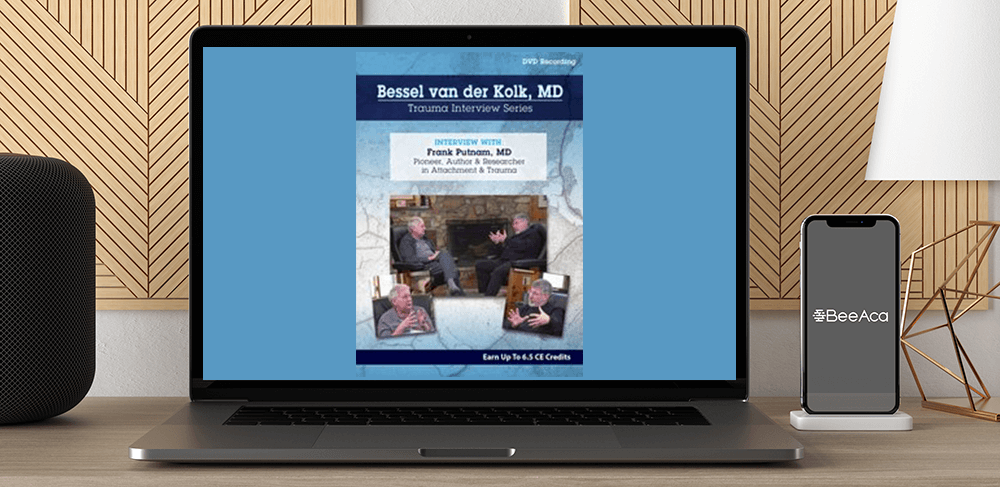 Bessel van der Kolk, Frank W. Putnam – Bessel van der Kolk Trauma Interview Series: Frank Putnam, MD, Pioneer & Researcher in Attachment & Trauma
Salepage : Bessel van der Kolk, Frank W. Putnam – Bessel van der Kolk Trauma Interview Series: Frank Putnam, MD, Pioneer & Researcher in Attachment & Trauma
Archive : Bessel van der Kolk, Frank W. Putnam – Bessel van der Kolk Trauma Interview Series: Frank Putnam, MD, Pioneer & Researcher in Attachment & Trauma
Course Download Size :
Faculty:

Bessel van der Kolk |  Frank W. Putnam

Duration:

5 Hours 13 Minutes

Format:

Audio and Video

Copyright:

Jan 31, 2017
Description
Recently I was fortunate to engage in a personal interview with my colleague and pioneering researcher, Frank Putnam, MD, who is without question one of the world's foremost scientists in the field of trauma, dissociation and attachment.
His remarkable research reveals findings that are of significant relevance to trauma treatment today. And in this video interview, you'll hear first-hand about his dutiful and passionate studies on sexual abuse, transgenerational trauma, and dissociation and multiple personality disorders (DID).
As Frank describes the arc of his discoveries from one intervention project to the next, and our conversation moves from one question to another, you'll gain an understanding of the impact of trauma on the mind and brain that will immediately inform your trauma treatment.
I invite you to delve into this journey with me to learn of this man's important work, impact and contributions to the field.
Bessel van der Kolk
February 2017
Outline
Attachment and States of Change: Trauma Clients from Childhood to Adulthood
Bessel van der Kolk, MD introduces Frank Putnam, MD author of The Way We Are: How States of Mind Influence our Identities, Personality and Potential for Change
Dr. Putnam's early work and studies in rapid-cycling Bipolar and Dissociative Identity Disorder.
Physiology of DID
State Changes – the transitioning point between the state changes we make as children and adolescents
Attachment and attunement as children
4-generation longitudinal study conclusions of abused and normal children
Early Disrupted Attachments
Disorganized Attachment "Type D" as a pre-cursor of adulthood physiological and psychological illness
The mother's critical role: early patterns and intervening with a mother's first child
Childhood Abuse: The Adolescent Female
Cortisol levels
FSH levels
Biological versus behavioral aspects of trauma
Attachment as generational and reverberational qualities
The "Strange Man" study
Development and States of Change
Multiple layering of states
Moving in and out and transitions
Stuck states or slippery states
Meta-Cognitive Function & Executive Function
Functions of healthy attachment
Validation: the critical need to "be seen"
Genetics versus Trauma as effecting behavior
Implications for Treatment
The Ohio Home Visit Program Study: Working with Children and Mothers
2,000+ families in the study
Maternal depression
Substance Abuse
Domestic violence
Help mothers with state change
Games, mirroring
Role for therapist
Effectiveness of the study and public health
PCIT: Parent/Child Interaction Therapy
Neuroplasticity
Brain changes
Hyper-arousal states "burn out" leaving shutting down
Inducing A State of Change
Hypnosis – viable treatment that has fallen off the radar but still successful with trauma processing
The stages of stabilization
Intrusive states: not seen in PTSD alone
ACE Study, addiction and maladaptive temporary solutions
Basic training in the military: the classic state change success story
Self-compassion: a required element of Mindfulness
Latest Research and Evidence for Drug-Induced State Change
MDMA: PTSD and combat trauma, initial study results
Psilocybin – Frank's personal experience in a study
Language, Meaning and Context
Creating a coherent narrative
DSM III to DSM-5
Developing the Dissociative Experience Scale (DES)
Dissociative Identity Disorder: Story of the Scientist and the Study
The cyclical nature of studying trauma and dissociation of time
Lack of literature
Developing the longitudinal robust study
The DES
Discussion on the Brain Functions
Pre-frontal area
Anterior cingulate
Intrusive states
How do you help the client get out of the dissociated state?
Decrease triggers
Create safety
Substitute other behaviors
Self-monitoring: how to build that in the treatment
How to build stronger meta-cognitive functioning
Sensory integration: drumming, rhythm
Trans-generational Aspects of Trauma & Abuse
The predatory personality
Results of the longitudinal study over generations
Bethany Brand's (Towson University) online longitudinal study for client and clinician
The importance of "telling the truth"
Value of the histories the professional asks
How far to dig into the specifics of the trauma
Faculty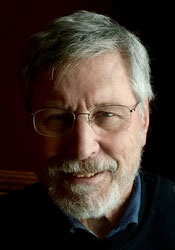 Bessel van der Kolk, M.D. Related seminars and products:

58
Bessel A. van der Kolk, M.D., is a clinician, researcher and teacher in the area of post-traumatic stress.  His work integrates developmental, neurobiological, psychodynamic and interpersonal aspects of the impact of trauma and its treatment.
Dr. van der Kolk and his various collaborators have published extensively on the impact of trauma on development, such as dissociative problems, borderline personality and self-mutilation, cognitive development, memory, and the psychobiology of trauma.  He has published over 150 peer reviewed scientific articles on such diverse topics as neuroimaging, self-injury, memory, neurofeedback, Developmental Trauma, yoga, theater, and EMDR.
He is founder of the Trauma Center in Brookline, Massachusetts, and President of the Trauma Research Foundation, which promotes clinical, scientific, and educational projects.
His 2014 #1 New York Times best seller, The Body Keeps the Score: Brain, Mind, and Body in the Treatment of Trauma, transforms our understanding of traumatic stress, revealing how it literally rearranges the brain's wiring – specifically areas dedicated to pleasure, engagement, control, and trust.  He shows how these areas can be reactivated through innovative treatments including neurofeedback, somatically based therapies, EMDR, psychodrama, play, yoga, and other therapies.
Dr. van der Kolk is the past president of the International Society for Traumatic Stress Studies, and professor of psychiatry at Boston University Medical School.  He regularly teaches at conferences, universities, and hospitals around the world.
Speaker Disclosures:
Financial: Bessel van der Kolk is a professor of psychiatry at the Boston University School of Medicine.  He receives a speaking honorarium from PESI, Inc.
Non-financial:  Bessel van der Kolk has no relevant non-financial relationship to disclose.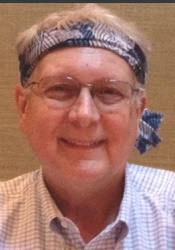 Frank W. Putnam, M.D. Related seminars and products:

2
Frank W. Putnam, M.D., is the Professor of Psychiatry at the University of North Carolina, Emeritus Professor of Pediatrics at Cincinnati Children's Hospital and author of The Way We Are: How States of Mind Influence our Identities, Personality and Potential for Change. Beginning with landmark studies of dissociative identity disorder (multiple personality) he has traced a developmental process across generations linking early childhood trauma with serious psychological, biological, and life course consequences.
Speaker Disclosures:
Financial: Frank Putnam is an author and receives royalties from Guilford Press and Ipbooks.
Nonfinancial: Frank Putnam has no relevant nonfinancial relationship to disclose.
Readmore: Bessel van der Kolk, Frank W. Putnam