Travis Ketchum and Curt Maly – Facebook Ads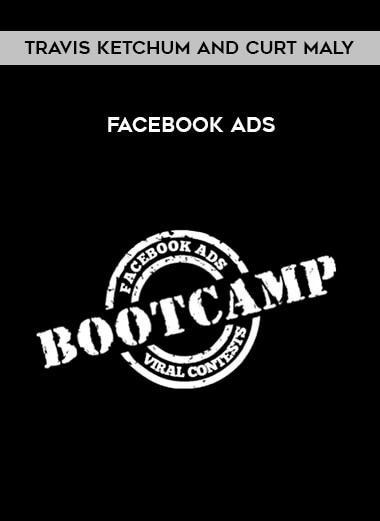 Salepage : Travis Ketchum and Curt Maly – Facebook Ads
Bootcamp for Facebook Ads and Viral Contests
Join Travis Ketchum (Contest Domination) and Curt Maly (Social Media Ad Genius) for a 6-week live workshop on designing viral competitions and advertising them on Facebook.
Learn how to organize a Contest and benefit from it.
Utilize the power of Facebook advertising to generate a large number of leads in a short period of time.
Learn how to use Contests in conjunction with Facebook Ads to boost your business's development in 2015!
The Formula for Contests and Facebook Ads
Learn how to use Facebook Ads to organize a successful viral contest and improve visibility to your best prospects.
This Course Is About
This course is intended to assist you in running a fun and successful contest while growing your results using targeted Facebook Ads. The content was supposed to take roughly 6 weeks.
Week 1: Identifying Your Customer Avatar and Choosing The Appropriate Prize
Week 2: A-Z ContestDominationTM Campaign Setup (Video Tutorial)
Week 3: Increasing Conversions and Viral Referrals Through Contest Optimization
Week 4: Facebook 101 – Your Approach and Strategy for Successful Facebook Campaigns
Week 5: Facebook 201 – Ad Traffic Turning On, Where The Fun Begins
"Putting It All Together" – Facebook Power Editor & The Follow-up Offer – Week 6