Travis Ketchum and Curt Maly – Facebook Ads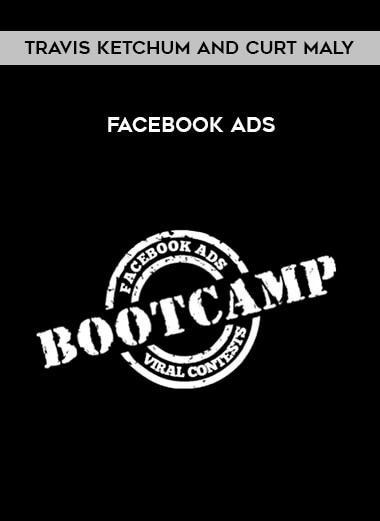 Salepage : Travis Ketchum and Curt Maly – Facebook Ads
Facebook Ads & Viral Contests Bootcamp
Join Travis Ketchum (from Contest Domination) and Curt Maly (from Social Media Ad Genius) for a 6-week live training on creating viral contests and promoting them with Facebook advertising.
Learn how to run a Contest & generate a profit.

Generate tons of leads, in a short amount of time, utilizing the power of Facebook advertising.

Discover how to combine Contests with Facebook Ads to accelerate your business growth in 2015!
The, Contests & FB Ads Formula
Learn howto run a successful viral contest, and increase exposure to your ideal prospects using Facebook Ads
About This Course
This course Is designed to help you run a fun and profitable contest, while scaling your results using targeted Facebook Ads. We intended the content to take about 6 weeks.
Week 1: Identifying Your Customer Avatar, Picking The Right Prize

Week 2: Setting Up Your ContestDomination™ Campaign A-Z (Video Tutorial)

Week 3: Optimizing Your Contest For Conversions & Viral Referrals

Week 4: Facebook 101 – Your Approach & Strategy To Effective Facebook Campaigns

Week 5: Facebook 201 – Turning On The Traffic From Ads, Where The Fun Begins

Week 6: "Putting It All Together" – Facebook Power Editor & The Follow-up Offer