Turn Cold Emails Into Hot Leads – Email Marketing Mastery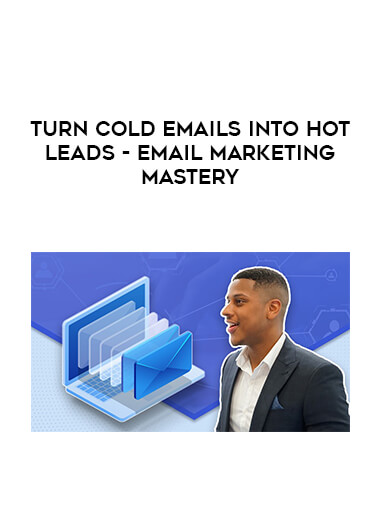 Salepage : Turn Cold Emails Into Hot Leads – Email Marketing Mastery

The problem with online courses, is that you never complete them so you don't reap the benefits. AMIRIGHT?
I'm not going to waste your time with crap you do not need to know! You are busy. For this reason, I have taken the time to make my videos short, yet potent and get you results FAST.
Don't waste another frustrating second sending cold emails, banging your head against the wall and wondering why prospects don't like you.
SERIOUSLY! Do not send another email until you take this course. It pays for itself.
Prove it? The last 1000 emails I sent yielded 243 responses, 33 leads and $22,000 in new business.
You can do the same and best of all, we will do it together.
I get paid $150/hr to go into businesses, train their marketers and build their outbound email marketing systems.
You will get unlimited access to me and my $150/hr expertise by signing up now. I will literally help you write your headlines, email copy and give you 1-on-1 marketing advice.
Stop being bamboozled by email marketing, start getting hot leads in your inbox and closing more business today.
I am your guy. Sign up now and introduce yourself to the tribe. Once you have done so. I will greet you immediately and give you a free email audit to jumpstart your progress.
Your new email marketing wizard,