UFC Fight Night Pack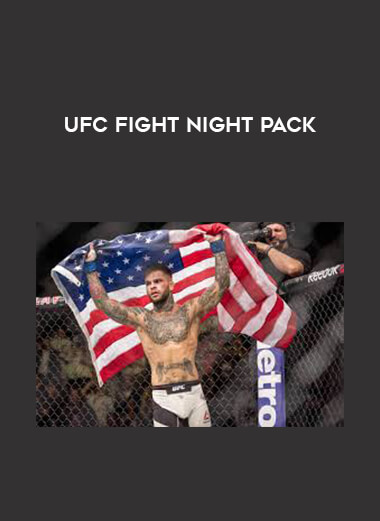 Salepage : UFC Fight Night Pack
This pack contains all the UFC Fight Night events from 2005 to May 2016, including every unaired prelim along the way.  The quality varies a little bit on some of the older prelims, but I did my utmost to ensure the best quality versions (at a reasonable file size) were used.  Included are all the events that aired on Spike, Versus, Fuel, FX and FOX, as well as the international TUF finales.  At this point, it is a pretty safe bet that none of these events will ever show up on DVD, so these are likely the final copies we will see.
I have significantly updated this pack since the last version, and I think it's a big improvement.  First off, I removed the scene releases for the oldest events, and replaced them with much better quality x264 copies.  The source was 720p ViLLAiNS releases, black bars cropped and scaled down to 480p where possible.  The first few events are still not widescreen, but the quality is great and at a decent filesize.  The HD source scene releases were left in the pack, just the old DSR versions were removed.
I also combed through the old prelims and tried to get some consistent quality throughout.  In some cases, it meant scaling them down to an appropriate file size; others I just cropped out excess black bars, fixed aspect ratio, deinterlaced etc.  There are a few lower quality prelims remaining, but for the most part they are good or great quality.  And for the first time, every single prelim is actually in this pack.. thanks to the awesome members of this site!
Since scene releases are few and far between for recent events, I am trying to be consistent with the versions included for each event.  The folders have been renamed to include the date for easy sorting, with some prelims and extras in sub folders.
Thanks to all the original uploaders, and special thanks to those who filled my requests so I could get this pack completed and up to date with all the prelims.  If anyone notices a problem, or has some constructive suggestions to improve this pack, please send me a message.  Enjoy!