UFC On Fox 1-14+Prelims Collectors Pack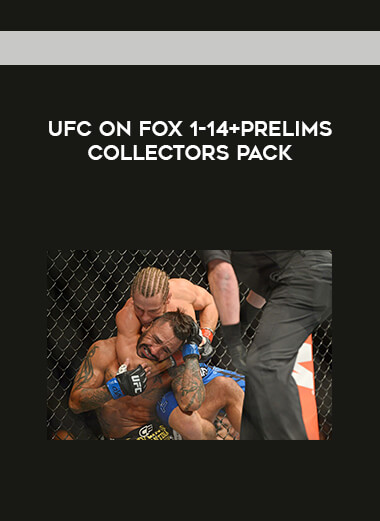 Salepage : UFC On Fox 1-14+Prelims Collectors Pack

All UFC On Fox events and prelims up until January 2015.
Several different formats and quality.
All folders are marked chronologically and organized for easy keeping and using.
Info about all the events can be found here (PS! spoilers):
www.ufc.com
http://en.wikipedia.org/wiki/UFC_on_Fox
I'm trying to create collector packs of as many events and organizations as possible to prevent that they disappear for good. Also to make sure everything is easily available to everyone here. So please tip me if you have anything rare that should be out and about.
Big thanks to all the original contributors that provides us with everything. I'm just piecing it together. 
          Sharing is caring – FCF