USA Swimming-Leant To Swim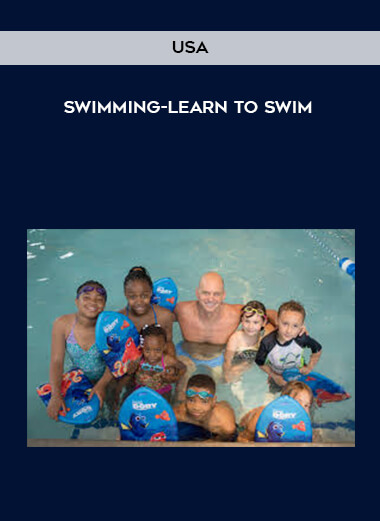 Salepage : USA Swimming-Leant To Swim

The USA Swimming Foundation is the organization's philanthropy arm. The Foundation, which was founded in 2004, strives to enhance the sport by saving lives and developing champions in the pool and in life. Whether it's equipping our children with the life-saving skill of learn-to-swim through our Make a Splash initiative or providing financial support to our heroes on the United States National Team, the USA Swimming Foundation aims to provide the wonderful experience of swimming to kids at all levels across the country. Visit our website or click the links below to learn more about our programs and how you can assist.
About Us Join Us News & Events Saving Lives:
The USA Swimming Foundation's Make a Splash effort is a nationwide kid-focused water safety campaign that strives to offer every child in America with the chance to learn to swim. The USA Swimming Foundation collaborates with learn-to-swim providers and water safety advocates around the country to give swimming lessons and educate children and their families on the significance of learning to swim through Make a Splash. The USA Swimming Foundation has contributed more than $4 million in grants to qualifying Local Partner learn-to-swim programs, national awareness, and bringing strategic partners together to stop drowning. More than 4 million children have received the lifesaving gift of swim lessons via the USA Swimming Foundation Make a Splash Local Partner network, which includes over 750 accredited instruction providers across the country.
Creating Champions:
The United States is one of just a few countries whose government does not finance Olympic-level athletes.
Most competitive swimmers are expected to train full-time in order to compete on an international level, leaving little or no time for ordinary jobs. While certain elite swimmers have achieved celebrity status, allowing them to fetch high fees for commercial sponsorships and personal appearances, the vast majority of US National Team athletes rely on outside money to train and compete. Most Olympic aspirants earn less than $20,000 per year on average.
The funding provided by the USA Swimming Foundations enables our athletes and coaches to remain focused on their swimming goals while also providing critical financial assistance to compete on the sport's most competitive platforms. From 2013 through 2016, the USA Swimming Foundation gave the National Team more than $2 million in direct athlete support, coaching incentives, and National Junior Team travel.