Verbal Aikido Home Study Course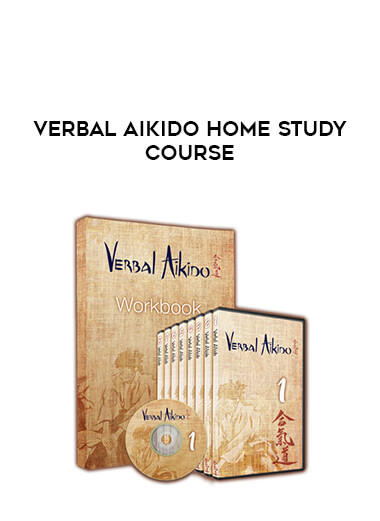 Salepage : Verbal Aikido Home Study Course

Verbal Aikido by James MacNeil is a life-transforming, one-of-a-kind advanced communications skills philosophy educational program that uniquely links emotional intelligence with the powerful non-adversarial philosophy of the Japanese martial art, Aikido.
Jane Warr is an Authorized Business Partner with James MacNeil as a Licensed Facilitator of Verbal Aikido – Pure Communications Mastery.​​​​​​​
You can order your Verbal Aikido Home Study Course here and get a BONUS Follow Up Zoom event on Friday June 19, 2:00 – 3:00 pm EST.
Bring your questions, customizing it further to your needs.
Use Verbal Aikido training to:
– Improve your personal relationships- Increase your business performance- Drive higher sales revenue- Change corporate culture- Realize better customer satisfaction- Enjoy greater inner peace- Become more persuasive- Be better understood
Why Master Verbal Aikido?
– Gain the Calm Confidence, Safe–Strength and Pure Motivation to enjoy Rich and Rewarding Relationships.- Experience Genuine Respect, Acceptance, Interest and Mutual Benefit.- Enjoy a more fun and productive work environment.- Live with a "Clean Slate" free of Guilt, Fear, Anger, Regrets, Resentment or Confusion.- Be More Productive, Earn More Money and Have More Fun!- Feel Heard, Understood, Accepted and Respected!- Calmly handle anything that comes at you by Controlling Yourself, Managing the Interactions and Influencing Others