Zan – Enlightened Seduction Vols 1 – 4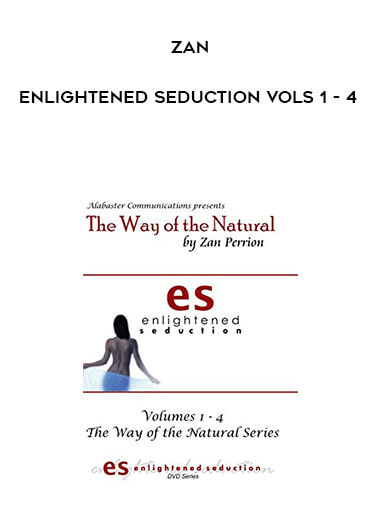 Salepage : Zan – Enlightened Seduction Vols 1 – 4

The number one genre of books sold in the world today – by a wide margin – are romance novels. There's a reason. Women are starved for passion, for romance, for seduction. They desire it. They crave it. Without it, they wither and fade away. Every woman wants to be in a love story.
Yes, women are complicit in their own seduction. They want to be seduced.
Dictionaries generally have two definitions for seduction: 1. The act of leading astray, and 2. Something that attracts or charms.
What we will explore in this DVD series is the second definition. Looked at in that light – something that attracts or charms – there is a quiet beauty in the notion of seduction.
Seduction is the number one element missing in all our interactions with women. It is the missing ingredient in all our relationships. It doesn't matter if you just met her five minutes ago, or if you've been married to her for 30 years. Women – all women – will still respond to the things they have always responded to.
There's a natural seducer inside of you, a side of you that is more attractive and powerful than you ever imagined! You just have to learn to discover and release it!
And you are about to embark on a journey of discovery – the discovery of a more elegant, a more excellent, and a more enlightened way of interacting with women and moving through this world…
Titles in this DVD series:
– Volume 1 – The Way of the Natural
– Volume 2 – The Way of Men & Women
– Volume 3 – The Way of Relationships
– Volume 4 – The Way of Change