Zig Ziglar – A conversation on Character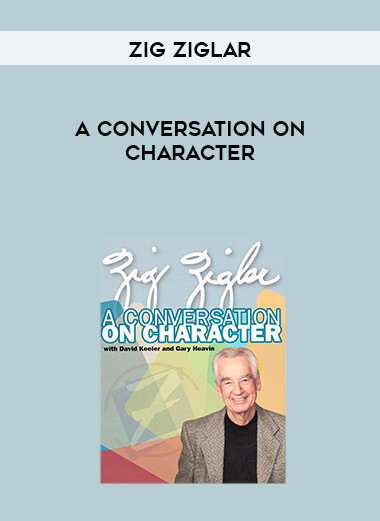 Salepage : Zig Ziglar – A conversation on Character

This legacy program has Zig Ziglar giving his heartfelt thoughts on honesty, integrity, love, objectives, passion, and other topics. Perfect for the person who wants to improve his or her own life, or for the trainer who wants to turn an average group training session into a life-changing miraculous one. By concentrating on cultivating these characteristics, you will maximize your potential and get the perspective required to achieve in any pursuit.
Interviewers Gary Heavin, Founder and CEO of Curves International, and David Keeler, former President of Cornerstone America, both of whom understand the value of character after leading their respective organizations to exceptional development, facilitated the discussion. These men all believe that genuine success requires ethics. Improve each of the character attributes discussed in this program in your own life, and you will attain levels of success you never imagined imaginable.
All other Zig Ziglar goods are complementary. Finish your collection!